SKINCARE IN SUMMER
Summer has arrived. The scorching sun, humidity, and pollution are bound to take a toll on our skin. With temperatures rising, the sebaceous glands on our skin start producing excess sebum. Dirt and sweat combined with the extra sebum clogging the pores on the skin. Extra sweat leads to infections and body odor. Prickly heat, sunburn, and rash are some of the problems caused due to the summer heat.
TIPS TO TAKE CARE OF YOUR SKIN THIS SUMMER!
1) CLEANSE WELL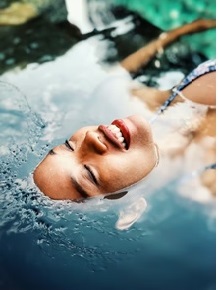 Cleansing forms an important role in your skincare routine. Clogged pores lead to acne breakouts and dull skin. So, it is important to cleanse your skin, particularly after being out of the sun. Use a lightweight, gently foaming cleanser that absorbs excess oil from your skin—washing your face with ice water does the trick.
2) MOISTURIZE WELL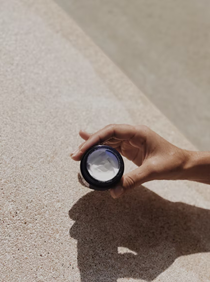 During summers, your skin may feel oily, and you may be tempted to rule out moisturizing at all. Moisturizing is, in fact, vital to skincare. Use a lightweight moisturizer with SPF 30 or higher in summer. This is a combination of a moisturizer and sunscreen. Thick moisturizers weigh down on the skin and can lead to clogged pores. Dual-purpose moisturizers like these are handy, and remember to apply them every 2 -3 hours, as you do with a normal sunscreen.
3) USE SUNSCREENS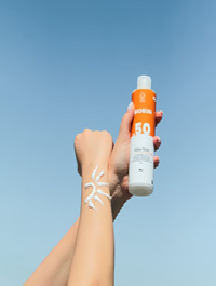 Wear sunscreen before you step out of your house in summer. Our exposure to the sun's harmful UV rays is higher during these months. Always apply a broad-spectrum sunscreen with SPF 30 or higher on all skin exposed, including the feet, hands, ears, and lips, at least 20 to 30 minutes before you step into the sun. A broad-spectrum sunscreen protects the skin from both UVA & UVB rays which can cause skin cancer. Daily sunscreen with SPF 15 can reduce the risk of developing melanoma by 50% and carcinoma by 40%. Applying sunscreen prevents the formation of dark spots and delays the onset of fine lines, wrinkles, and premature aging.
A gel-based sunscreen works well for oily skin, whereas a sunscreen moisturizer with a matte finish is recommended for dry skin. Apply sunscreen every 2 to 3 hours.
4) OPT FOR MINIMAL NON COMEDOGENIC MAKEUP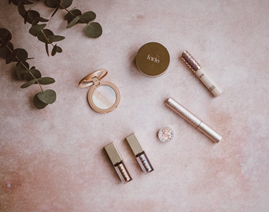 Wear only minimal makeup during summer, and make sure your makeup is non-comedogenic, i.e., makeup that doesn't clog your pores. Non-comedogenic makeup is suited for those with sensitive skin as this makeup is light and does not clog the pores.
5) HYDRATE YOURSELVES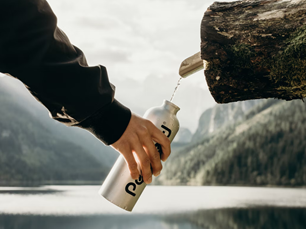 Drink at least 2 to 3 liters of water during summer. This prevents dehydration and flushes out toxins from the body. You can also use a hydrating mask for your face. You can also use a face mist to keep sunburn and inflammation at bay and provide you with instant refreshment. Wear a hydrating mask two times a week and spend 10 to 15 minutes repairing, hydrating, and soothing your skin.
6) EXFOLIATE AND TONE YOUR SKIN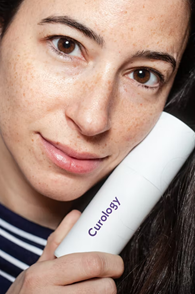 Exfoliate to remove the debris and dead cells piled up on your skin. However, never exfoliate burned skin and refrain from exfoliating more than once or twice a week as over-exfoliation can lead to rashes. Those with sensitive skin must use a gentle exfoliator.
Use a toner to reduce the appearance of fine lines and keep your skin oil-free. The T- zone of the face needs special attention as this is the area that has the largest concentration of sebaceous glands. Use a refreshing toner to keep your skin oil-free and clean.
7) MAINTAIN PROPER HYGIENE
Take regular showers. This will refresh your body during summer and keep sweat, infections, acne, etc., away. However, avoid using hot showers and steam baths as they can dehydrate your skin. Keep your showers short, say around some 5 minutes, as over-showering can deplete the skin of its natural oils and even cause summer eczema as it gets over-dry. Quick short showers in cold water are recommended.
8) USE Vit C SERUM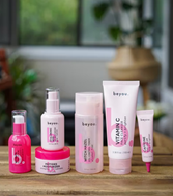 A Vitamin C serum can give your skin an extra protective boost. It protects the skin from environmental damage and hyperpigmentation. So, invest in a good Vitamin C serum.
9) EAT HEALTHY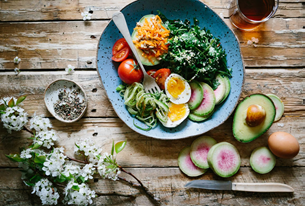 Eat healthy in summer. The goodness of vitamins, nutrients, and antioxidants will nourish your skin from within your body, protecting it from sun damage. Include coconut water and vegetable juices too.
10) GET ACTIVE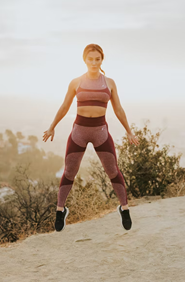 The heat, humidity, and sweat may keep you away from exercise. However, exercise or physical activity of any sort improves blood circulation. This ensures more oxygen to your skin cells, which helps maintain its glow and radiance, repairing any damage like acne or sunburn from within.
11) GET ENOUGH REST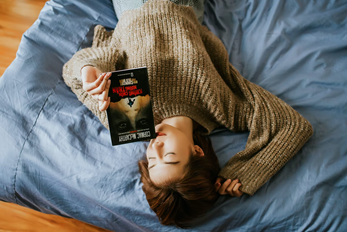 The summer days are long, which means we are active for longer periods. However, remember not to cut back on your sleep as, as you sleep at night, your skin gets repaired and refreshed. This helps prevent dullness and the signs of aging, making you look fresher and more attractive.
12) USE UMBRELLAS AND SCARVES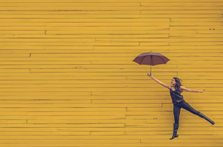 Use shades whenever you need them. Use UV-coated umbrellas when you are out in the sun. Scarves and hats are useful when you bike, and always wear sunglasses to protect your eyes from the sun.
SO,
Selfcare during any period of the year is important and particularly during summer. Do not fear the sun. Instead, step out in confidence and enjoy the day while taking care of yourself.