WATER FOR BETTER SKIN AND HAIR
At times, there's nothing cooler and refreshing than a tall glass of H2O.It can be super refreshing; particularly as the mercury goes up in summer. Sparkling water, bottled, distilled, purified mineral water and not the least tap water-there are endless varieties to something as simple as water too. What do you know about that tall glass of water in your hand and its importance in maintaining your health, appearance and wellbeing-mainly the skin and hair? Well, let's find out.
WATER FOR HEALTHY SKIN.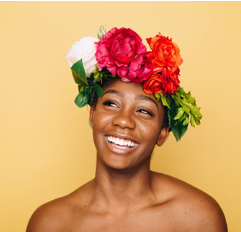 The skin is the largest organ in the human body. It protects you, prevents fluid loss and regulates the body temperature. The best route to maintain its efficacy and to get that glowing and healthy skin is simply to drink more water. Our overall health too is given a healthy boost -thanks to water.
HOW DOES WATER SAVE THE SKIN?
1) FLUSHES TOXINS
With pollution levels high, there are a myriad of ways through which toxins can enter the body-through the air, food, smoke …. Drinking enough water helps flush away these harmful toxins and improve skin health.
2) FIGHTS PIMPLES AND ACNE
Water hydrates the skin and this makes it less prone to clog. Clogging of pores on the outer layer of the skin i.e., the epidermis is the lead cause for acne and pimples. With adequate hydration, the pores are cleared, leaving it less prone to clogging. You are also less prone to constipation and that keeps your system clean, with a healthy gut and visibly good skin
3) LESSER WRINKLES
As our bodies grow older, it finds it more difficult to retain water. The best way to overcome this is to input more water into the system which can also reduce the visible signs of aging. Hydrated skin tends to retain its elasticity resulting in lesser wrinkles, fine lines etc.
4) IMPROVES SKIN ELASTICITY AND REDUCES SAGGING
Gently pinch your skin. See, if it bounces back. If yes, Congrats-You've got fine skin. Else it's time to upgrade your water intake. Under eye darkness and puffiness are also some of the problems caused by poorly hydrated skin. Sagging of the skin can also be helped by tightening your skin. Water fasting is a widely chosen method to tighten skin. It can be a bit tedious to follow though. You can tighten the skin slowly all the while maintaining that healthy glow -just remember to keep up the water intake.
5) MAINTAINS PH BALANCE
A balanced PH level is vital to skin health. The PH value ranges from 0 to 14 with 0 being highly acidic and 14 being the most alkaline. A PH value of 7 is neutral and it is the value of pure, unadulterated water. A balanced PH value ensures skin health to a great extent.
6) CLEANSER AND MOISTURIZER
Water gives your skin that soft and elastic feel. Taking a shower daily helps to cleanse, unclog the pores and keep the skin moist and healthy. You can also add bathing creams and salts to moisturize and hydrate your skin during regular showers.
WATER FOR HAIR HEALTH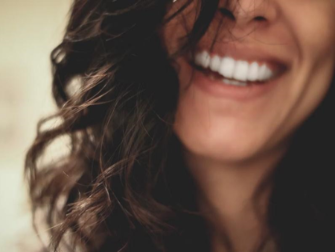 A strand of hair is 25% water. So, next time you complain about your dry, unmanageable hair, just ask yourself -Are you are doing enough? Are you drinking enough water to start with? Drinking enough water energizes your hair, promotes hair growth and saves you from a host of other hair issues. HOW?
1) AIDS HAIR GROWTH
As we said earlier, our hair shaft is 25% water. Water supports vitamin and mineral absorption, stimulates hair follicles and thereby facilitates hair growth.
2) AIDS THE HEALTH OF YOUR HAIR
The heat, humidity, and sweat may keep you away from exercise. However, exercise or physical activity of any sort improves blood circulation. This ensures more oxygen to your skin cells, which helps maintain its glow and radiance, repairing any damage like acne or sunburn from within.
3) THICKENS HAIR
The hair strands can actually absorb water. Water promotes blood circulation and nutrient absorption-both of these are vital to hair growth. This can in turn give a fuller, thicker appearance to your hair.
HOW MUCH WATER SHOULD YOU DRINK A DAY?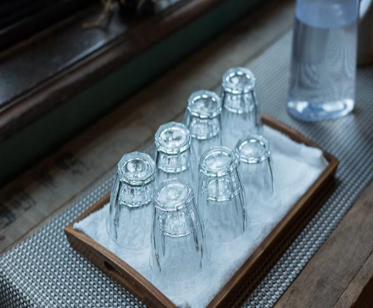 1)Water intake depends upon a person's age, gender, weight, metabolism etc.
2)However, studies show that an average adult male requires 3.7 litres of fluids and an average female needs 2.7 litres of fluids a day.
3)Ideally, 20% of the water intake should come from food. The remaining 80 % must be consumed directly.
4)It is also advisable to restrict the intake of sweetened drinks and beverages with sugars and added preservatives. This can add to drinking extra calories and dehydration.
5)Space your water intake throughout the day. It is not advisable to go for long hours without even drinking a glass of water or to drink 4 to 6 cups at a go. Grab a glass of water every hour. You can also use the services of a water reminder app.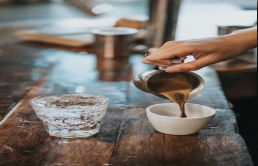 1)Drink a beverage or a glass of water with every snack or meal. Remember to add less sugar to the beverages as you may be unknowingly drinking too much calories which may lead to weight gain. Water can boost your metabolism which can aid in weight loss too.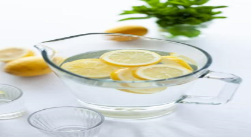 2)Spice up your water. If you do not like the normal taste of water, try adding cumin, pathimukham etc to your water. Cumin water is especially known to help lose weight and it is an excellent antioxidant too. You can also cut a slice of lemon and add it to water, which gives it a refreshing taste.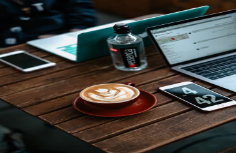 3)Carry a bottle of water with you wherever you go. Whether it is a trip to the local supermarket or a one-day tour, it's better to have a bottle of water in your bag. Keep a bottle of water at your desk at work too. Having that bottle of water near you will prompt you to drink more water. It can help with tiredness as it is refreshing, uplifting your mood and energizing you instantly. Water helps our brain to function normally.
So,
It can be rightly said that a bottle or two of water a day keeps the doctor away. Water is aptly referred to as the elixir of life. It helps keep many health problems at bay. Our internal health gets reflected externally through our skin, hair and teeth. If water can help go a long way to keep it